Welcome To TMFNZ Insurance & Finance
TMF has been operating and meeting members' needs for the past 20 years.
TMF Insurance offers a full range of personal and home insurances.
TMF is tasked with sourcing the most affordable cover available and promoting this to members so that you, your family and your home are protected from any unforeseeable illnesses or accidents.
The cover offered by TMF Insurance:
Medical Insurance

Life Insurance

Trauma Insurance

Permanent Disability Insurance

Mortgage Protection Insurance

Income Protection Insurance

A variety of lump sum insurance plans
TMF Finance offers GREAT LOW INTEREST RATES AND FLEXIBLE TERMS
TMF Finance brokers proactively source from quality lenders the best option and interest rates for your needs.
TMF Brokers work on your behalf for all financing needs from, Motor Vehicles, Debt Consolidation, Tiny Homes, Mortgages, Re-financing plus much more.
To find out more about TMF Insurance and TMF Finance, click on this link: www.tmfnz.co.nz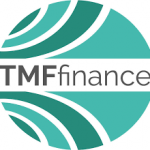 For more information visit 
Or contact Paul Richardson
P: 021 548 857